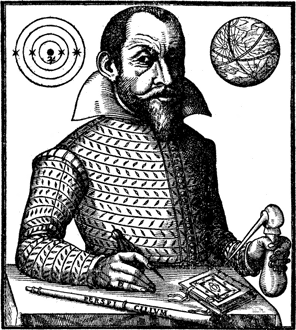 Simon Marius
Matematičar-liječnik-astronom
1573-1624

Ispričavamo se što je ovaj dio dostupan samo na engleskom i njemačkom jeziku
Marius-Portal
founded 18th February 2014
Thony Christie, Dr. Hans Gaab, Prof. Dr. Günther Görz, Dr. Klaus Herzig, Pierre Leich, Dr. Klaus Matthäus, Joachim Schlör, Norman Anja Schmidt and Torsten Sommer
of www.simon-marius.net: Simon Marius Society
Simon Marius Society
Hastverstr. 21, 90408 Nürnberg, Germany
Tel +49 911 81026-28, Fax +49 911 81026-12
AG Astronomiegeschichte of Nürnberger Astronomische Gesellschaft e.V. (NAG)
Cauchy-Forum-Nürnberg e.V. and partners from Ansbach, Bamberg, Erlangen, Gunzenhausen, Ingolstadt and Nürnberg
Gholamreza Azarhoushang (Farsi/Persian), Khongorzul Batmunkh (Mongolian), Dr. Monica Biasiolo (Italian), Maria Butan (Romanian), Thony Christie (English), Mustafa M. Danpullo (Hausa), Prof. Dr. Milan Dimitrijevic (Serbian), Michael Ecke (Japanese), Emre Eren (Turkish), Joachim Fux (Norwegian), Rainer Gröbel (French), Sylvia Atalla Hanna (Arabic), Heini Hänninen-Garzia (Finnish), Pit und Sabine Hauge (Esperanto), Friedrich Hofmann (Swedish), Dr. Nicolaas J.R. van Eikema Hommes (Dutch), Dr. István Jankovics (Hungarian), Sneha Kabburi (Hindi), Shubhangi N. Katkar (Hindi), Dr. Kon Kim (Korean), Joanna Kwiatkowski (Polish), Prof. Dr. Michael Lackner (Chinese), Diana Lagier de Milani (Spanish), Ivana Lederer (Croatian), Miroslav Malovec (Czech), Jan und Lene Niemann (Danish), Oksana Okulova (Ukrainian), Kavyo Jigar Panchal (Hindi), Edith Pilska (Polish), James Rezende Piton (Portuguese), Dragana Rakocevic (Montenegrin), Dr. Rezarta Reimann (Albanian), Namitha Revankar (Hindi), Joachim Schlör (Latein), Helmut Sebastian (Esperanto), Mey Seifan (Arabic), Olga Sinzev (Russian), Đurđica Skok (Croatian), Dr. Augustin Skopal (Slovakian), Edit Slezákné Tar (Hungarian), Torsten Sommer (English, Japanese), Heizo Takamatsu (Japanese), Jelizaveta Ternovaja (Latvian), Dr. Katya Tsvetkova und Prof. Dr. Milcho Tsvetkov (Bulgarian), Boureïma Uroogon (Bambara), José Juan Ventura Usó (Spanish), Prof. Dr. Jarosław Włodarczyk (Polish), Yi Wu (Chinese), Sotirios Xognos (Greek), Dr. Yan Xu-Lackner (Chinese) and Jiayue Xun (Chinese)
Norman Anja Schmidt NOSCC, E-Mail
Citation:
Schmidt N.A., Leich P. (2018) The Marius Portal: Simon Marius as Digital Human in the Twenty-First Century. In: Gaab H., Leich P. (eds) Simon Marius and His Research (pp. 417-436). Historical & Cultural Astronomy. Springer, Cham. doi: 10.1007/978-3-319-92621-6_17
Leich, Pierre (Hg.): Marius-Portal (www.simon-marius.net), Simon Marius Society
At the moment, the Data Security Declaration exists only in the Imprint in German language, please see there.